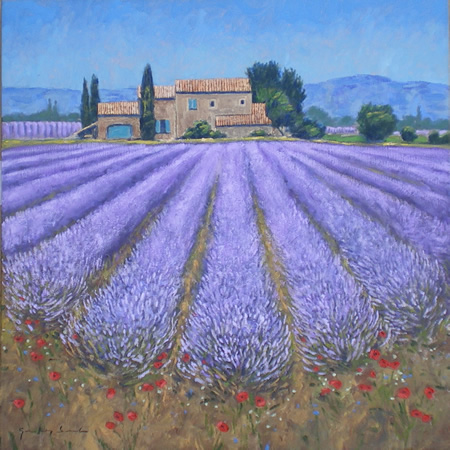 Lavender Field, Alpes de Haute, Provence
£

Sold
Oil on Canvas 20" x 20"
Lavender flowers are harvested towards the end of July and provide the perfume makers with this essential ingredient. They also provide the artist with a wonderful display to capture on canvas! I finished this painting back in the studio using my sketches.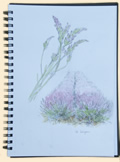 Watercolour studies of lavender.