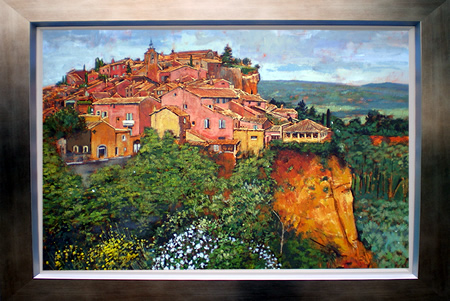 Roussillon
£

Sold
Acrylic on Board
Overall size including frame: 56 x 76cms 22" x 30"
A beautiful Provencal village built on top of ochre rocks with the houses painted similar colours. I found a place to paint under a tree, initially for shade, but over the three days I was there it gave me shelter from occasional showers! Itís a place I want to visit again.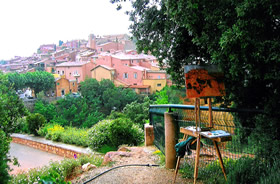 Sheltering from a shower!